Cuyahoga Landmark was founded in Cleveland in 1934.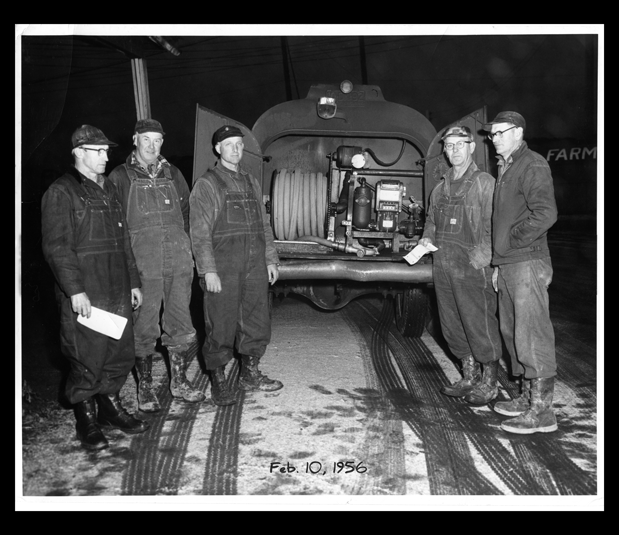 1934: Farm Bureau Cooperative was founded. Purpose of the Cooperative was to serve as a farmers' wholesale purchasing agent, manufacturer, processor, and marketing agent.
1971: Gary Smith was discharged from the United States Army and he was hired to sweep the floors at Cuyahoga Landmark. Later he worked his way through the positions of truck driver, maintenance man, salesman and petroleum manager, finally becoming President of the company.
1992: Gary Smith purchased the company and took it private.
1993 - 2000: Cuyahoga Landmark Purchases Kuhns Gulf of Barberton to expand fuel sales into 5 counties in Northeast Ohio. Cuyahoga Landmark becomes a branded Marathon, Mobil and Union 76 fuel & oil jobber.     
2001 - 2010: Cuyahoga Landmark purchases Jones Brothers Oil Company of Ravenna and Daniels' Brothers Fuel Oil of Willoughby to expand fuel sales into 8 counties in Northeast Ohio
2011 - 2019: Cuyahoga Landmark expands its petroleum delivery operations by adding an Emergency Fuel Management Team, Propane Services and Transportation Division. Morton Salt also selects Landmark to be Master Distributor for its bagged and bulk salt and ice melter products.
2020 - 2023: Cuyahoga Landmark partners with Mantua Oil to expand fuel and propane sales into Eastern Ohio. Cuyahoga Landmark will be proudly serving Oil Products customers in the same manner that Bob always did.